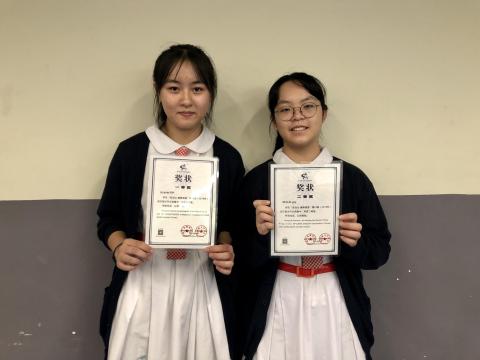 Our students won the prizes in the 35th Wuhan International Chu Cai Composition Competition.
3C He Anqi won the first prize, and she got the chance of exchange  to Wuhan.
3C Ku Cheuk Man won the second prize, 3C Li Wing Nam, Tam Wai Yan and Luk Hei Tsz, Zita won the third prize.